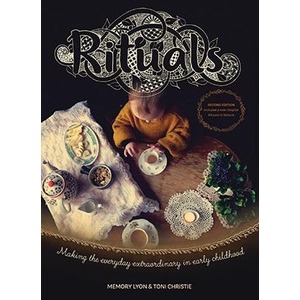 Rituals- Making the Everyday Extraordinary in Early Childhood
This beautiful treasure of a book will have your insides applauding loudly. Intended for parents, teachers, and anyone passionate about creating meaningful and mindful experiences, readers will find delight and inspiration within these colourful pages. Toni and Memory share practical ideas for turning humble routines into thoughtful and sacred rituals through stunning imagery and real life examples.
This publication was updated in July 2019 and includes a new chapter – Rituals in nature.